Nicolas Gourault (FR)
Unknown Label
Video installation, 2023

Unknown Label is a video installation exploring the daily experience of online micro-workers from the Global South who annotate images for self-driving cars. It investigates the power asymmetries and neocolonialist exploitation involved in the manual labor necessary to train AI systems. The artwork reveals the hidden crowd that works with these operational images and helps shape how machines see the world. A digital collage, layering together fragments of annotated images and a virtual map of the world as seen by self-driving cars, creates a space where the viewers can share the vision of otherwise invisible data workers. The video installation thus raises the question of how to reappropriate these operational images which depict and categorize the world we live in without our prior knowledge or agreement.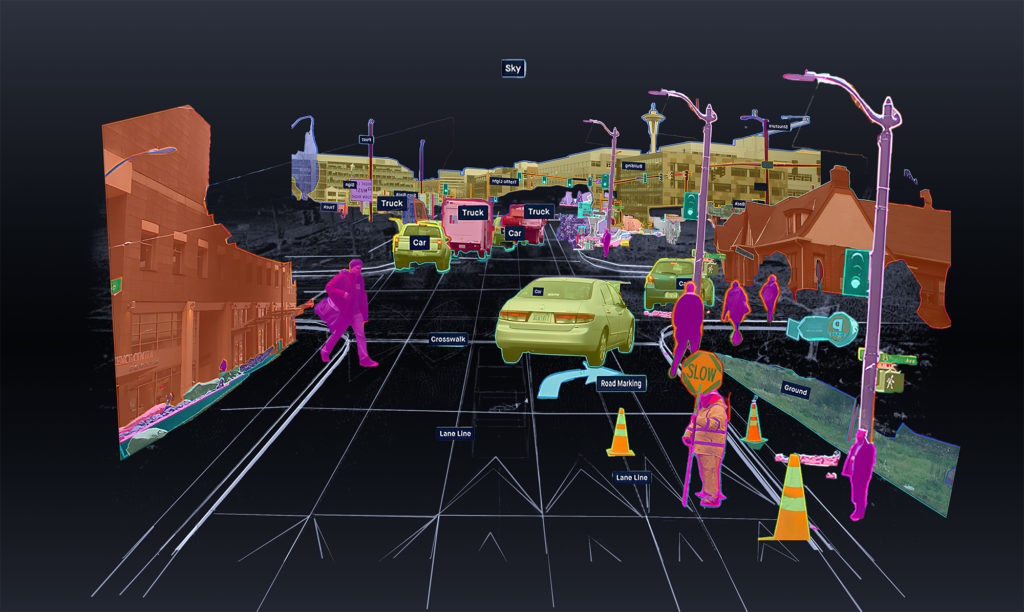 Nicolas Gourault is a French artist and filmmaker with a background in visual arts and visual studies. He has worked with Forensic Architecture before graduating from Le Fresnoy, Studio national des arts. His work is imbued with this double training, navigating between online open-source investigations and the critical use of new media as documentary tools. His films and video installations explore the power relationships embedded in technologies and tries to build counter-narratives through the use of situated testimony and experimental image-making.