Thursday, September 21, 2023
Blockchain, Art and Climate: Challenges for Green & Digital Future. (AUGE 2ND) Artathon
The National Library of Latvia / Zoom
Participants (young people under 30) have free entrance if registered. Register here:
https://bit.ly/AUGE-RIXC-Arthathon
(AUGE 2ND) Blockchain, Art and Climate: Challenges for Green & Digital Future artathon takes place on Thursday, September 21 at 15:00 (EEST // Latvia time) online and onsite in the National Library of Latvia in Riga, Latvia as part of the RIXC Art Science Festival 2023: Crypto, Art and Science, organized by the RIXC Center for New Media Culture.
The Augmented Europe (AUGE 2ND) project will continue with a large-scale Artathon "Blockchain, Art and Climate: Challenges for Green & Digital Future" at the National Library of Latvia (onsite) and online. As part of this event, young creatives are invited to register for both onsite workshops in Riga and online discussions with other participants joining in from Milan, Berlin, Barcelona and Gdansk. The Artathon will begin with the keynote lectures by international experts and artists. In the evening, the onsite participants are invited to the onsite artistic performances at the RIXC Gallery.
We will offer 3 prizes of 500 euros for each project submitted after the Artathon. One of the projects will be showed at Milan MEET Culture Center in 2024 for the final event (travel cost included). The link for submission will be shared after the event.
Artathon takes place as part of the AUGE 2ND project funded by the Citizens, Equality, Rights and Values Programme (CERV) of the European Union. Project partners: MEET Digital Culture Center (Milan), Public Art Lab (Berlin), RIXC Center for New Media Culture (Riga), Espronceda Institute of Art & Culture (Barcelona), Laznia Center For Contemporary Art (Gdansk).
More information:
https://augenext.eu/


PROGRAM (EEST // Latvia time)
15:00-16:15. Artathon Keynote Panel
Location: The National Library (11th floor)
Moderator: Rasa SMITE
Eleonora BRIZI (IT). Curating Digital & Crypto Art
Eric NOWAK (CH). Tokenizing Nature: Can Carbon Markets Really Impact Climate and Biodiversity?
Jane TINGLEY (CA). Foresta-Inclusive: investigating the more-than-human
16:30-18:00. Artathon Workshops (4 Parallel Sessions/Challenges)
(Workshop 1) AI and Blockchain: Transforming Potential in Arts
Online / Onsite – Location: Library, 11th floor
Showcase (20 min): Jurģis PETERS / Expert: Eleonora BRIZI
International facilitators (tbc.)
Participants (young people): 35 online participants in Milan, Berlin, Barcelona + 5 onsite participants from Riga
In this workshop, the showcase by Jurģis Peters will explore the intricate fusion of art and technology, highlighting his personal artistic journey and the use of generative AI in his artwork. Attendees will be introduced to the broader applications of AI-driven creativity and its transformative potential within the contemporary art landscape. Additionally, the presentation will try to explain and demystify blockchain technologies and highlight interesting use cases. The topic of Non-Fungible Tokens (NFTs) – a technology based on the blockchain – will also be touched, emphasising their growing prominence and the possibilities offered by the technology.
Jurģis Peters is a new media artist currently based in Riga, Latvia. He is mainly interested in visual research on the impact of various phenomena created by new technologies and their consequences in society. And as such, one of the main focuses of his work is artificial intelligence (AI), both as a medium and as a conceptual field of research. He holds a MA degree in Audiovisual Arts from Art Academy of Latvia and MSc degree in Cybersecurity from University of Birmingham, UK.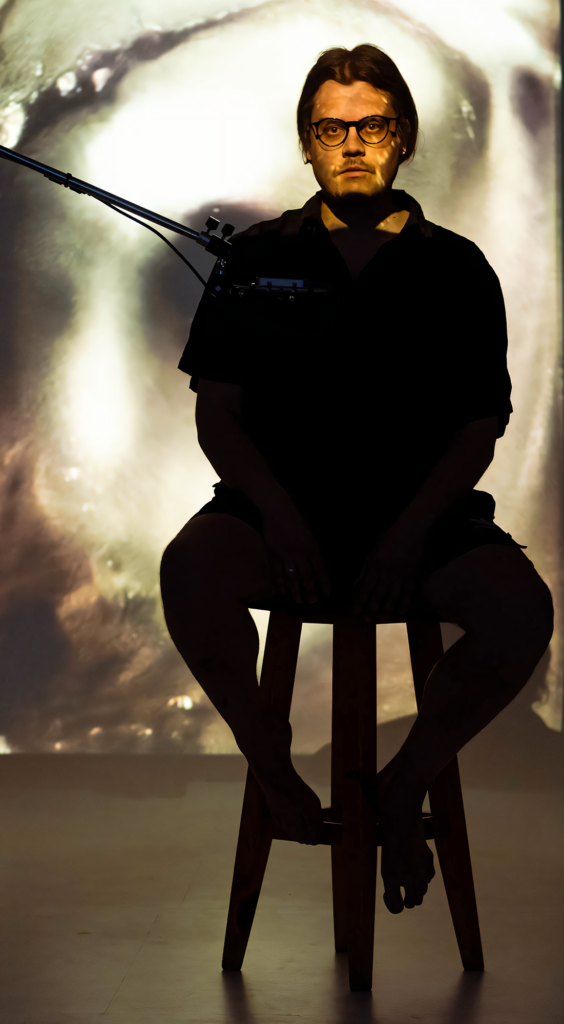 (Workshop 2) Art, AI and the Metaverse: Reality Shift
Online / Onsite – Location: Library, Exhibition Hall (ground floor) + Virtakas room
Showcase (20 min): Ieva VĪKSNE, Līga VĒLIŅA
Local Facilitator: Līva SILIŅA (RIXC / LV) + International facilitators (online – tbc.)
Participants (young people): 25 onsite participants in Riga + 5 online participants
Currently we are experiencing a new paradigm shift, where artificial intelligence has entered everyday life even more than ever. There have been discussions among the researchers and creative communities questioning what this means for artists and humans in general? Does it threaten us as artists, replacing us in creative disciplines – or the opposite – it gives us tools and possibilities to create new experiences with new means of artistic expression and interactions with artificial intelligence systems? What are the current possibilities and future predictions for such immersive technology as virtual reality combined with AI tools? Considering ethical and legal implications connected to these technologies – how do we feel about them?
Both artists Ieva Viksne and Liga Velina work with immersive media including virtual reality. They will share their empirical experience as artists and lecturers using virtual reality as an educational tool, medium of art, as well as their creative experiments combining AI with virtual reality technology.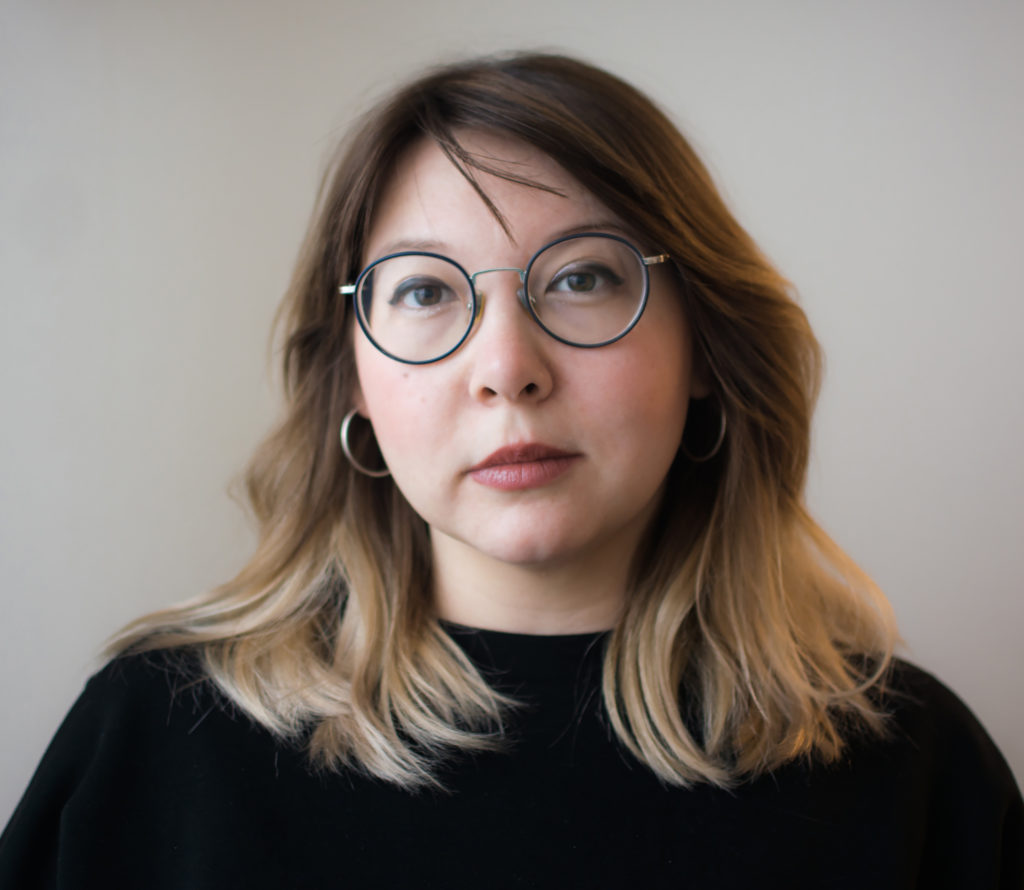 (Workshops 3) Green Digital Utopia and Augmented Nature-Cultures
Online / Onsite – Location: Library, Outdoors + Virtakas room
Showcase (20 min): Jung Eun LEE (KR/DE), Anna MANANKINA (UA/DE), Isabella MÜNNICH (DE), Expert: Jane TINGLEY (CA)
Local facilitator: Līga BRICE (RIXC / LV) + International facilitators (tbc.)
Participants (young people): 25 onsite participants in Riga + 5 online participants
(Workshop 4) Digital Future Challenges: Blockchain, Art and Economy
Online / Onsite – Location: Laznia in Gdansk, Poland
Showcase: (joining Workshop 1 with Jurgis Peteris), continued by discussions: locally in Laznia
Participants (young people): 25 onsite participants in Gdansk
18.00-18.30 AUGE Artathon Final Presentations
Online / Onsite – Location: Library, Virtaka Room
19:00 Sound Art and Live Performances
RIXC Gallery, Lenču iela 2
Artists: Platons BURAVICKIS (LV), Krista DINTERE (LV), Juan C. DUARTE REGINO (MX/FI), Patrick BORGEAT (DE), Elza ZĪVERTE & Kaspars JAUDZEMS (LV), Raivo MIHAILOVS (LV), Paula VĪTOLA (LV)